| | |
| --- | --- |
| | |
| Adoptable Cats | Adoptable Dogs |
Ava's Sponsorship Page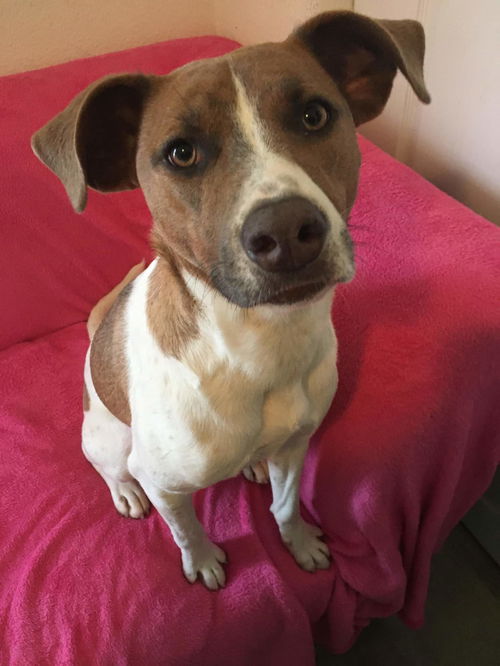 Meet Ava!

Ava was rescued in March 2022 as a young pup by a different rescue group who in April requested help with her and we had space to take her in. Ava was rescued off the streets of Tijuana and was already scared and untrusty of people BUT a happy go lucky pup. She was scared when she first arrived but quickly opened up and befriended the staff at boarding facility. Then she transferred to a foster with dogs and cats and has been a sweetheart just growing up in the rescue system.
Unfortunately she LOVES her person but is not trusting with other humans until she gets to know them and it can be a slow process. She is a ONE person dog HOWEVER that is likely for the already issue she arrived with AND the fact she has not been able to be exposed to any things like most dogs. The positive about this is she is not a fear biter or aggressive with people just plays 'you can't touch me!" unless she is on a leash and or you have food in your hands. She loves baby talk, toys and food. She loves dog friends. She is good around cats, although sometimes she can be too happy around some cats personalities.

In order for Ava to learn to trust people faster, we think she needs a home with another happy go lucky and outgoing dog who can show her the ropes so she can learn. When ava goes to adoption events or other 'car rides and outings' with her original foster mom she always had a dog friend so her foster didn't realize the level of 'trust' issues she had around strangers. Ava went on a foster to adopt trial (from 8/14 to 8/24) with a family consisting of a mom, dad and son at home with no other pets in the home. Unfortunately, she did not do well with dad and son aka wanted nothing to do with them. We thought she was not good around men and had issues trusting them HOWEVER as of 8/27 she was lucky to find a new foster mom who has kitties and a small senior chi and she has noticed she took to her (Probably since she is whom we met when transferring her care to as a new foster) but is having some issues trusting her roommate who is also female. So, as of 9/1/22 we don't think its a men vs female issue and just a 'i dont know you human' trust issues.

Ava is VERY loving. Goofy, playful, active, smart and food oriented. She would love all the affection in the world because she enjoys that 'love' but we need to figure out how to get her there. For that reason, we have an apt with a dog trainer/behaviorist on 9/13/22 we would LOVE to find a foster who can attend that as well with us so the trainer can assess her and let us know WHAT is her dealio. Perhaps is fear, or trust issues, maybe a definitive men trust issues OR not....we will find out soon and if we can find an adopter or foster longer term for her who can meet with the trainer once a month (free) it would mean the world to help this poor girl finally find a place to call her home.

Ideally, someone with a dog and time in their hands to socialize with her ei take her places like runs, hikes, parks, maybe winery or breweries or book clubs! anywhere she can be around people and slowly start learning people are GOOD

Ava is already full grown, recently turned a year old and is in the high 30 pounds.
She is crate trained but not house trained (not like a puppy who pees every 20min though!) she can have accidents especially when she first gets moved to a new home. A home with a yard and another dog to help her learn the ropes would certainly make things easier. She is still very much a puppy loves to chew and play with things so an foster or adopter who is ready for dog training and some one-on-one time with a new companion would be a dream come true!


NOTE -We will update this bio after the Behaviorist assessment 9/13
If you are interested in meeting this sweet girl, please submit an online application at www.arwob.org right away to schedule a meet and greet with her and foster ANYTIME don't wait for an adoption event to meet this girl as we only have events once a month.
Ava's Sponsorship Options


One Time Sponsorship
---------- OR ----------
Recurring Sponsorship
$

Repeat sponsorship payment every:
Would you like to stop
the recurring sponsorship
after a certain number of payments?
Yes No
If yes, how many?