| | |
| --- | --- |
| | |
| Adoptable Cats | Adoptable Dogs |
Our Mission
Animal Rescuers Without Borders, Inc. is an all-volunteer animal rescue organization which consists of a group of dedicated people who donate their time, resources, skills and energy toward the battle against the overpopulation of homeless pets and improving the lives of companion animals through rescue, fostering programs, adoption, pet care, educational programs and, of course, spaying and neutering.


Looking To Adopt a Dog or Cat?

The first step is to submit an adoption application online. If you are interested in our foster to adopt trial, select the adoption application. We are not able to schedule meet and greets without the prior submission of an application. If you are attending an adoption events to meet our rescues, we highly recommend you also submit the application a couple of days ahead of time to allow enough time to process (especially if looking to adopt the same day of adoption events).

Feline Adopter and Fosters:

We have a Cat Adoption Center located inside the PetSmart store in Clairemont @ 4253 Genesse Avenue San Diego 92117 and you are able to 'see' them at the center anytime during store hours. However, we don't allow interactions (meet and greets) until we have received an adoption or foster application online for review. Most of the felines friends in our center WILL need a foster home if they have not been adopted by the time they are done with their time at the center (typically a 2-month maximum).
come visit our cat adoption center

in the PetSmart in Clairemont




to meet and fall in love with some of our resident kitties

❤️




ATTENTION ALL KITTY LOVERS WHO WOULD LIKE TO VOLUNTEER!
Volunteers WANTED for the Cat Adoption Center (CAC)
at the PetSmart in Clairemont.
4253 Genesse Ave 92117
Resident kitties are in need of more playtime with team members!

If you can volunteer once a week for 2 hours cleaning, playing, and socializing with our resident kities, please submit a volunteer application ASAP!

Currently we do not have any shifts open for new volunteers, but if a shift should open up in the future, we will list it here.




Thank You For Choosing Rescue!
| | |
| --- | --- |
| Making a Difference in Their Lives... Together! | |
Visit our
donation page
to learn about other ways to donate to our cause.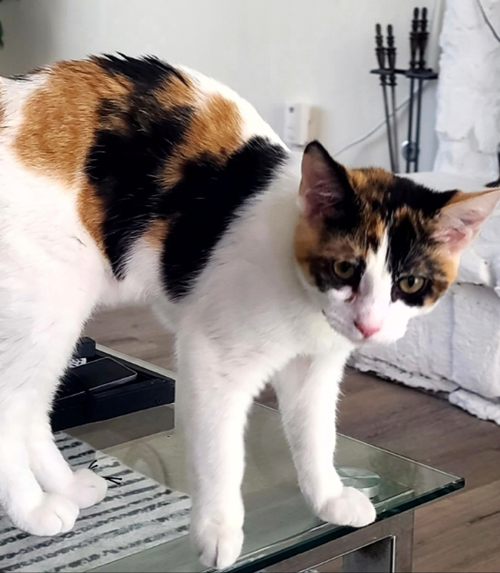 Meet Cagney and Lacey! Cagney and Lacey are a BONDED PAIR and must be adopted together. Updated 5/2/2022: Note - Cagney and Lacey have an URGENT need to find a foster home in order to save their lives (ideally together but can be separated) as they are losing their foster home
...read more about Lacey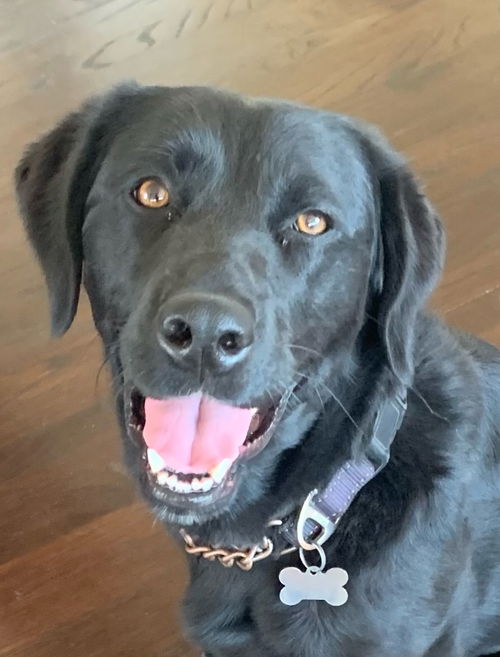 Meet Leyla!Leyla is a beautiful black labrador mix who was rescued as a stray after being hit by car. As a result, she needed to have her right front leg amputated. She also endured a right hind leg Luxation. Thankfully she recovered and rehabilited very well. She has been living i
...read more about Leyla
Meet Leyla! UPDATE 6-24-22: Here is the most recent update from Leyla's foster, showing the progress she has made: "Leyla is the sweetest, most loving, affectionate dog with humans. She is happy go lucky and low maintenance, She loves children of all ages and meeting new
...read more about Leyla
Meet Blondie! Blondie is an adorable Shepherd mix. She looks so much like a coyote or fox but is NOT. She is what we call a 'baja blend' and likey has MANY breeds in her from large breeds to small breeds giving her that adorable look. Many people say Shiba Inu/Husky (because of her bicolor mask) wh
...read more about Blondie


Foster: For those of you not looking to adopt, who always travel, or whatever your reason may be, fostering is a wonderful and FREE alternative to adoption. We give you all the supplies you need to take care of one (or more!) of our dogs or cats. We usually ask you foster for a minimum of 2 weeks.


Volunteer: There are other ways to volunteer aside from fostering. Volunteers are the forefront of all of ARWOB's rescue efforts. We are ALWAYS asking for volunteers! Activities range from event volunteering, web updates, homechecking, and reviewing applications.
Read more about volunteering with ARWOB...