| | |
| --- | --- |
| | |
| Adoptable Cats | Adoptable Dogs |
Rescue Missions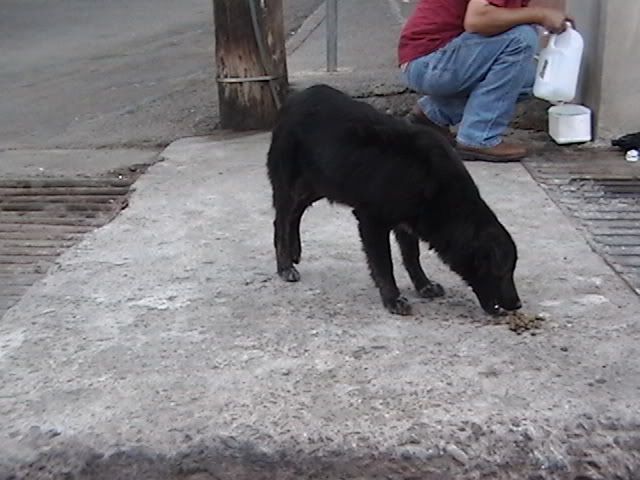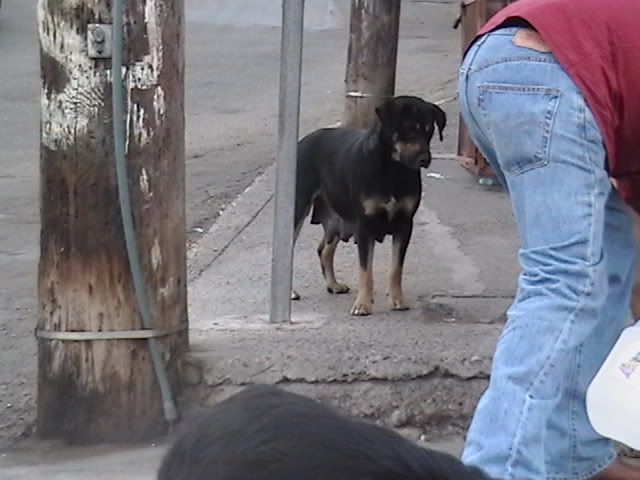 Volunteers from Animal Rescuers Without Borders are commited to saving the lives of animals.
Donations provided to us by kind givers goes to helping those animals who struggle to survive. We also help relinquished animals here in San Diego, but most of our focus has to be on saving the many homeless dogs and cats in Baja, Mexico. We make frequent rescue trips.
If you've been there, you know that there are many (very adoptable!) dogs wandering the streets of TJ. Even though progress is made each year there are still too many. They usually flock to our volunteers because they remember and trust us but we also wonder if they know that we are their survival.
Despite their vagabond lifestyles, these dogs are continuously grateful to the volunteers that help them and display friendly demeanors when they are approached. We try to remove as many dogs at one given moment as possible, however, resources are limited thus preventing our volunteers from moving these dogs from the streets and into the foster homes. Sometimes, the dogs that we are unable to rescue right away recognize our volunteers who make numerous trips.
It has been thanks to the donations receieved from kind givers that has allowed us to rescue the dogs that are left on the streets. Without donations, our efforts would cease to continue and more and more dogs would continue to flock the streets in Mexico. And since none of these animals are spayed or neutered, the dog population continues to fester. Puppies are being born into sad lives and grow up malnourished. The cycle continues and we try to hinder it with the efforts we commit to saving as many animals' lives as possible, bringing them to the U.S., and spaying or neutering them.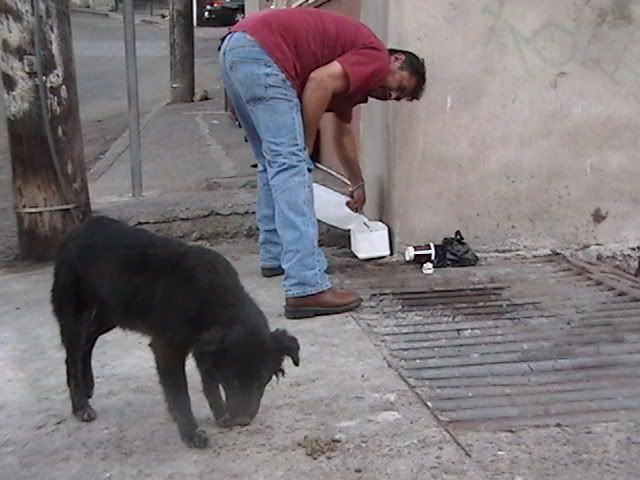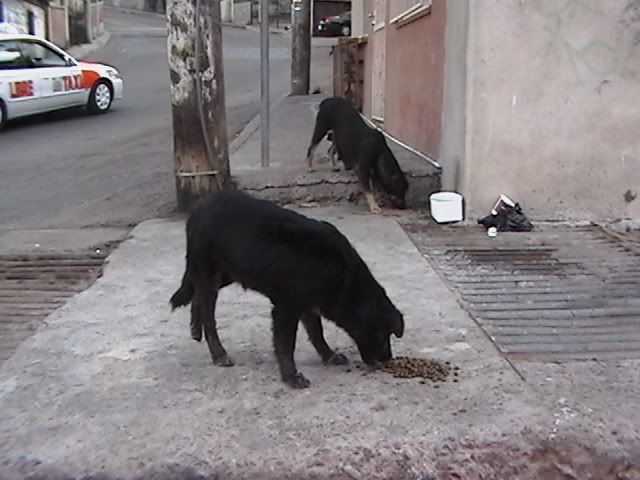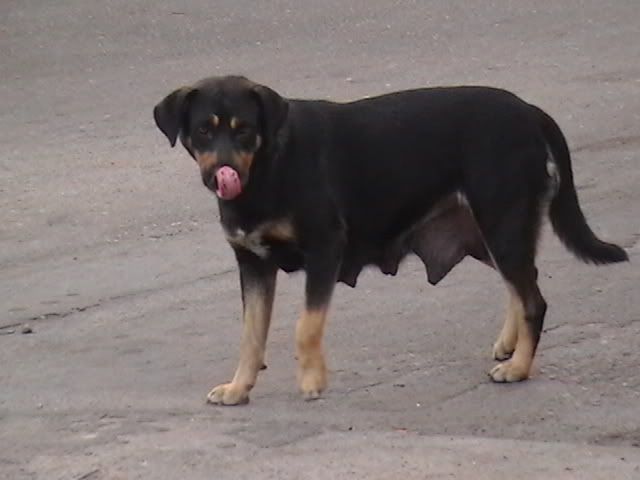 In addition to the food and water we provide to stray dogs and cats, ARWOB visits houses where animals are known to exist in dangerous conditions. These dogs have no food and water nor do they have a clean place to sleep or rest. We assist them by again giving them food and water, but we also clean their living area, so that the spread of sickness may be minimized. These animals are so ignored and so unloved that it breaks our hearts to see them living in such a sad way. Our volunteers are disheartend by this fact, but are determined to resurrect these animals' fallen hopes and dreams.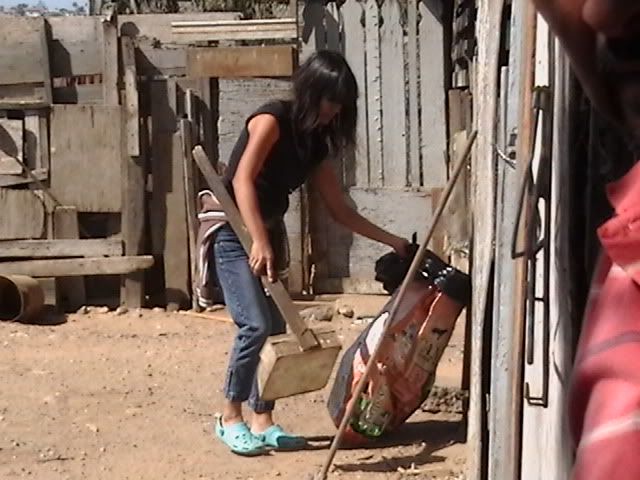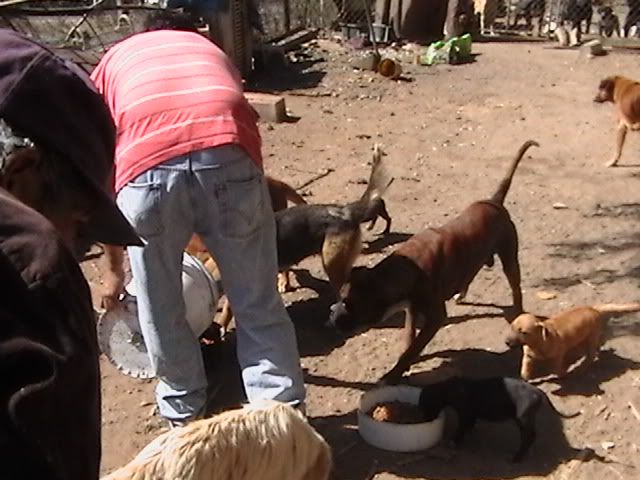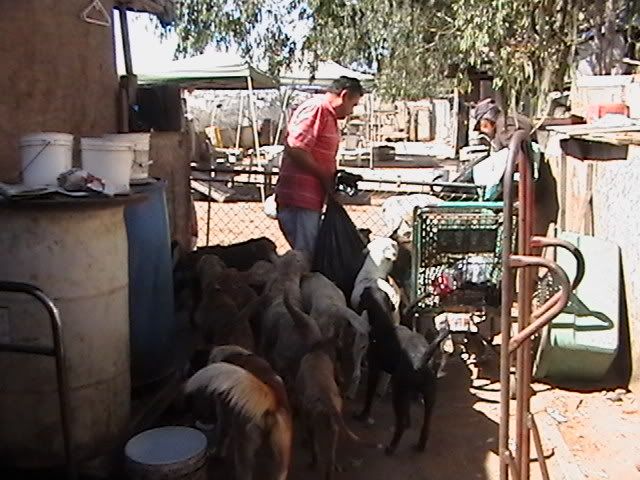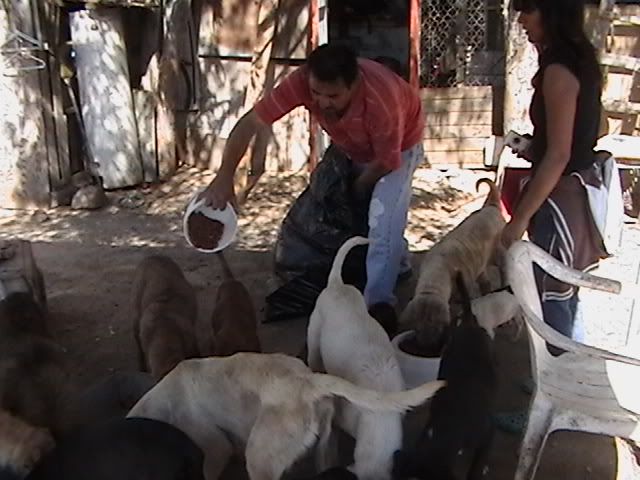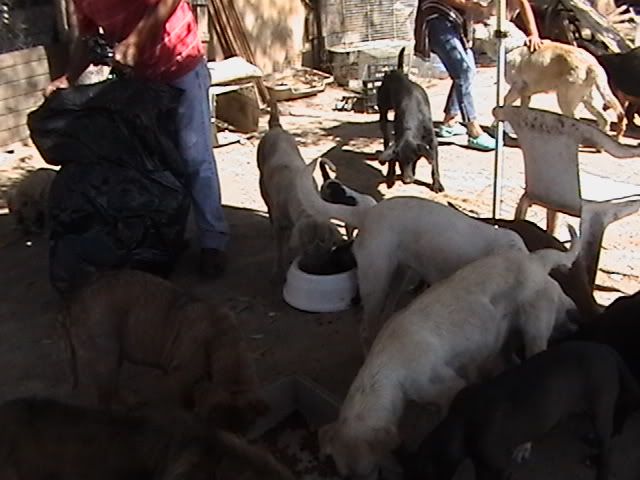 Sometimes, rescue involves great loss, tragedy, and we are not always on time. It is never in our power to prevent these horrible things from happening, but we are doing our best to alleviate whatever pain and suffering these animals have and are enduring.
We cannot rescue all of them without necessary funds. Without your donations we cannot continue doing this important work. Please help us rescue even more dogs from conditions such as these.
Animal cruelty and neglect continues to ensue due to the number of animals that are born each year. Sometimes, in areas where families can barely afford to make a living, there are populations of animals that have run out of control since these families have no money to pay for their animal to be spayed or neutered. Help protect the animal population and reduce the number of abandoned animals each year. SNAP has provided a list of various locations across San Diego that offer low-cost spays and neuters. Please, do not hesitate and find a veterinarian in your area who is willing enough to provide low-income families with such an alternative.